Reel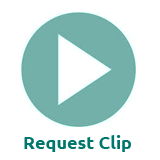 Year Shot:
Video:
Timecode:
Tape Master:
Original Film:
HD:
"A film to stimulate the creative imaginations of young students of language arts. A boy, about 10 years old, and his parents ride a bus from their home in suburban Chicago to the downtown shopping district during the Christmas season. The boy becomes separated from his parents, but is absorbed in the sights and sounds of christmas he doesn't even realize he is lost. Through a minimum use of words the picture develops through the eyes and ears of the boy."--AV-ED Films 1341 A: print #2 (faded) 1341 B: A-roll 1341 C: B-roll 1341 D: C-roll 1341 E: Internegative 1341 F: A-wind neg. area track
Add Clip to Submission Batch
Request Clip Screener
Request a digital copy of this clip to screen.