Reel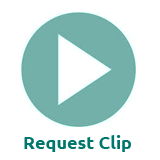 Year Shot:
Video:
Timecode:
Tape Master:
Original Film:
HD:
DO NOT SELL ON PREVIEW TAPE # 991537 - i Another Deputy Dawg cartoon. Opens with the Sheriif driving along in his old open jalopy when all of a sudden he happens into the middle of a crossfire and gets his steering wheel shot off. Its the old Hatefield and LeRoy feud again, cauding trouble for everyone. The Dawg gets orders to stop the feudin'. Of course, the Dawg gets twarted at every chance until a stroke of luck as well as a loose floorboard sends the Hatefield's into the ceilng. The deputy takes their guns away. Later does the same to the LeRoys. Months later... the Sheriff and the Deputy drive down the same road when they happen into the middle of a watermelon fight between the Hatefields and LeRoys. They're havin' fun, more fun than with guns.
Request Clip Screener
Request a digital copy of this clip to screen.
Add Clip to Submission Batch