Reel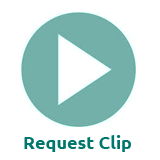 Year Shot:
Video:
Timecode:
Tape Master:
Original Film:
HD:
00:05:21:- MS's of four men sitting at a game table inside someone's home, playing dominos. CU's of their hands and faces as they set up their hands, mix up the dominos, etc. Camera stays on one old-timer for a great amount of time: a white haired, squinty eyed fellow with two teeth left on his lower palette. Sequence ends with establishing tight LS of Ernesto walking up the front steps and entering the home.
Request Clip Screener
Request a digital copy of this clip to screen.
Add Clip to Submission Batch