Reel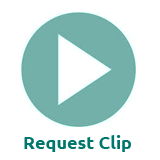 487198_1_1
Yes
Havana, Cuba
Year Shot:
Video:
Timecode:
Tape Master:
Original Film:
HD:
00:13:15:- panning tight LS's inside the Cohiba lobby, a luxury hotel in Havana. MS's of the water fountain inside the lobby. MS of a string triplet playing inside the bar/lounge: two violinists and a cellist (plucking strings with fingers like a bassist) playing the famous pop tune, "As Time Goes By". MS's of display cases inside the hotel jewelry store (pearl necklaces and such). High angle MS of a buffet table filled with plates of Cuban cuisine; cut to panning (right) MS of a more traditional hot buffet table, then cut to CU of deserts on a desert cart. 00:15:22:- great low angle CU of vibes being played with mallets; other musicians (seen, not heard) play a mid-tempo samba in BG.
Request Clip Screener
Request a digital copy of this clip to screen.
Add Clip to Submission Batch