Reel
Cuban Automotive Repair Shop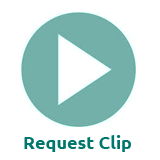 487216_1_1
Yes
Havana, Cuba
Year Shot:
Video:
Timecode:
Tape Master:
Original Film:
HD:
00:02:00:- MS of the inside of a gutted old Chevy (seats, dashboard, transmission shift, etc are all gone). CU of the back of a mechanic's head as he works on the car. Panning (right and left) CU's of a automotive tools spread on the ground beside the mechanic as he works. MS of the car's vacant engine compartment (everything beneath the hood has been removed). CU of the mechanic as he welds without goggles (good ECU of the welding as well). High angle panning (left and right) CU of the mechanic's tools in a toolbox and spread about the pavement. ECU of two Chevy Silver Glide hood ornaments resting on a bench.
Request Clip Screener
Request a digital copy of this clip to screen.
Add Clip to Submission Batch