Reel
The Porter Wagoner Show No.412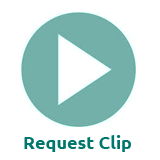 488786_1_1
Yes
Nashville, Tennessee
Year Shot:
Video:
Timecode:
Tape Master:
Original Film:
HD:
Porter Wagoner "Is Anybody Going to San Antone" Dave Kirby "Lilah" ? "Life of the Party" (Instrumental) Dolly Parton "Alabama Sundown" Porter Wagoner "Sidewalks of Chicago" Speck Rhodes (phone) (Comedy/naration) Porter Wagoner "The House" (Gospel/narration) Dave Kirby "Workin' The Charleston Cotton Mill" ? "Her and the Car and the Mobile Home"
Add Clip to Submission Batch
Request Clip Screener
Request a digital copy of this clip to screen.