Reel
The Porter Wagoner Show No.489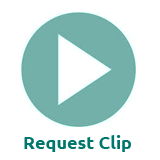 488787_1_1
Yes
Nashville, Tennessee
Year Shot:
Video:
Timecode:
Tape Master:
Original Film:
HD:
Porter Wagoner "Country Bo-Bo" George Morgan "Red Roses For the Blue Side of Town" ? "Home Sweet Home" (Instrumental) Dolly Parton "?" Porter Wagoner/Dolly Parton "We Found It" (Duet) Speck Rhodes "Too Old to Cut the Mustard" Porter Wagoner "I Found a Man" (Gospel) George Morgan "You Turn Me On"
Add Clip to Submission Batch
Request Clip Screener
Request a digital copy of this clip to screen.