Reel
FOD Outtakes: Mental Hospital, Placenta Eaters, Beach, Chicken Chop, etc.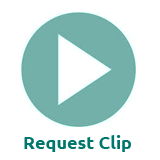 489439_1_1
No
Various Locations
Year Shot:
Video:
Timecode:
Tape Master:
Original Film:
HD:
Workprint Outtakes from FACES OF DEATH. - Mental hospital (real; mentally ill patients, children and adults) - Placenta Eaters (dramatized, nudity, silliness) - Beach (real; rescue workers find young dead man on beach, pack him away in body bag) - great sunset shots of oil refinery - various shots of old overgrown 19th century cemetery and gravestone markers - Chicken Chop (real; chicken with it's head cut off flopping about yard; beheaded chicken; head on cutting block w/ axe; axe being sharpened, chickens, roosters, small farm) [01.48.49 - 01.58.27] -
Request Clip Screener
Request a digital copy of this clip to screen.
Add Clip to Submission Batch