Reel
News in Brief: Dikes Holding Flood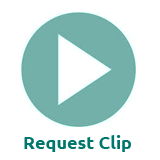 351895_1_1
Yes
Midwestern USA
Year Shot:
Video:
Timecode:
Tape Master:
Original Film:
HD:
News in Brief: Dikes Holding Flood. Although new sections of the west are threatened by the rampaging Mississippi and Missouri rivers, sand bags and wooden dikes erected by army engineers, national guardsmen and local groups are holding back the flood waters in many sections. Various shots of waters near the top of barriers to hold them back, in an inhabited area. Danger, threat. National guard soldiers pass sandbags down a line. Various shots of ordinary citizens getting food at a Red Cross facility; some shots could pass for a soup kitchen.
Request Clip Screener
Request a digital copy of this clip to screen.
Add Clip to Submission Batch