Reel
Brass Monkey Blues Festival - Nighthawks (take II - part II)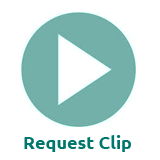 459767_1_1
Yes
Ampitheater - Washington D.C.
Year Shot:
Video:
Timecode:
Tape Master:
Original Film:
HD:
This raw footage of the Nighthawks is mainly close ups and tight shots of the band. There are a lot of good shots of the musicians singing and playing their instruments - keyboards, electic bass, drum set, electric guitar, harmonica - particularly of hands plucking and fretting guitar solos and hitting piano keys. There are also a lot of good close ups of the expressive faces of the musicians as they sing and solo. (05:37:09 - 05:41:10) Opens in the middle of a song being played by the Nighthawks - a rock inspired tune - the story of an exploited mine worker - the chorus "I owe my soul to the company store" [title: "Sixteen Tons"], harmonica player sings this song, the guitarist takes a behind the back solo with his guitar literally behind his head and shoulders - he then continues the solo playing with his teeth, audience claps along to a drum break and solo, song cut off by end of tape
Add Clip to Submission Batch
Request Clip Screener
Request a digital copy of this clip to screen.