Reel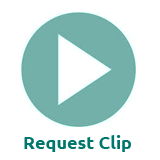 461028_1_1
Yes
Hart Senate Office Building
Year Shot:
Video:
Timecode:
Tape Master:
Original Film:
HD:
(10:50:10) The CHAIRMAN, I didn't want to do this, I wanted to try to continue, but I think the recommendation of my colleague and friend, Senator Sarbanes, is that we take a brief break. I'm going to ask the time keeper to stop the timer right now, and we'll take a break. We'll go down and vote and as soon as Senator Sarbanes gets back, Mr. Ben-Veniste, you can continue. Mr. BEN-VENISTE. Thank you. The CHAIRMAN. We'll take a brief break so we can vote and be back in 10 minutes. (10:50:40) % [Recess.]
Request Clip Screener
Request a digital copy of this clip to screen.
Add Clip to Submission Batch