Reel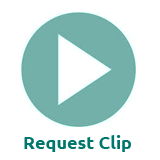 461058_1_1
Yes
Hart Senate Office Building
Year Shot:
Video:
Timecode:
Tape Master:
Original Film:
HD:
(13:30:36) The CHAIRMAN. They both have been on the Floor. There are those occasions when Members will not be here out of necessity. One of the reasons we've attempted to hold these hearings, despite some speculation that there are other reasons, was so we could continue to conduct the business of the Senate as we're moving toward a close. I want to serve notice that if Members cannot be here, we are going to proceed. They have to understand, the Chair will attempt to be as accommodating as possible. I say this: The Ranking Member has demonstrated every possible consideration as well. This is not a one-way street. In order to move this, we will, I think, have to stay later. I hope it's not much later, but I think we're all going to have to be here. If we're not here, we're going to continue to move this process. The Ranking Member feels very strongly. Yes, Senator Shelby. Senator SHELBY. Mr. Chairman, I know you want to move these hearings, and I agree with you. (13:31:58)(tape #10118 ends)
Request Clip Screener
Request a digital copy of this clip to screen.
Add Clip to Submission Batch