Reel
The Porter Wagoner Show No. 359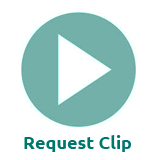 487607_1_1
Yes
Nashville, Tennessee
Year Shot:
Video:
Timecode:
Tape Master:
Original Film:
HD:
Porter Wagoner "Be A Little Quieter" Tompall Glaser and the Glasers (wrong spelling: Tom Paul And the Glaziers) "Faded Love" Dolly Parton "Just the Way I Am" Porter Wagoner "Divers Are Out Tonight" Speck Rhodes "Hound Dog" Porter Wagoner "Be Careful of Stones That You Throw" (gospel) Tompall Glaser and the Glasers "Snowbird" [Real or Memorex? @ 01:14:09, as Porter introduces Speck, his jacket changes color five or six times. This was either purposeful or a joke on PW, but it does not seem to be the transfer, as the background, etc. remains stationary. Whatever the reason, it sure is funny.]
Request Clip Screener
Request a digital copy of this clip to screen.
Add Clip to Submission Batch