Reel
The Porter Wagoner Show No. 418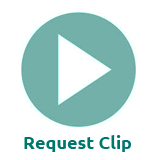 487695_1_1
Yes
Nashville, Tennessee
Year Shot:
Video:
Timecode:
Tape Master:
Original Film:
HD:
Porter Wagoner "YA'll Come" ? "Until dawn" (Instrumental) ? "Wash Day Blues" Porter Wagoner/Dolly Parton "Together Always" 01:13:27: Speck Rhodes "Suckin' Cider" [During this song, Speck dances w/ two human-sized, walking musical instruments, one of which looks like a cross btw/ a dobro and a cello. Eerie.] Dolly Parton "When I Sing For Him" (Gospel) Porter Wagoner "Crawdad Song"
Request Clip Screener
Request a digital copy of this clip to screen.
Add Clip to Submission Batch