Reel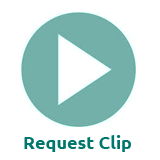 488792_1_1
No
Chicago, IL
Year Shot:
Video:
Timecode:
Tape Master:
Original Film:
HD:
ON PREVIEW CASSETTE # 991350 This is an excellent account of the 1933-34 World's Fair held in Chicago, Illinois, seemingly shot over several days after opening ceremonies. The following are some of the shots within: Aerials of downtown and lakefront area Chicago: Soldier Field, Lake Michigan, the planetarium, and the fairground (exhibit area) itself. Tight and wide LS's of crowds, parades, the main entrance gate, exhibits, cranes, etc. MS's of fair officials, the press and local politicians gathered on the sunny main fair thoroughfare, celebrating the event. Good MS's of sky cars (AKA cable cars) traveling high above the festivities. Note, many buildings are of a futuristic, almost German Expressionist design. Cut to MS's and tight LS's of a Chinese pagoda exhibit, with statues of lions at the front steps. Cut to many shots of various exhibits, coined Villages: Horticulture Village, Belgium Village, France Village (peep show!), Irish Village shost of castles, cafes, slides and male and female professional ice skaters doing a routine), Merrie England (MS of "The Olde Curiosity Shop", then one of "The Limehouse District"); Swiss Village (featuring wandering billy goats, people dancing, spinning windmills, maids and maidens), Colonial Village (MS of several wigs and hoop skirts bowing and curtsying, dancing in the sun) and Mexican Village. Good wide shots of people walking along a dock leading to the Planetarium (in BG). Ferris Wheels, a tall roller coaster (great subjective and objective shots), kids playing on slides. Good crowd shots. Hey, there's Frank Buck's Wild Cargo of Animals! And here come a parade of bicyclists! Amusement rides, trolleys, antique sailing ships, antique train displays. Antique bicycles (in motion), more trains (retro and futuristic) and a large rotating globe of the world. Ford and GMC exhibits as employees male cars (good assembly line footage, followed by a great series of tight LS's of cars doing outlandish stunts in a dirt pit for the crowd's amusement-- one car flips over several times). Excellent MS of a man in an amusement ride: a one-seater plane does continuous spins and rolls (looks sickening). Tight LS's of the Goodyear Blimp cruising over the Goodyear exhibit; blimp lands on pier with heavy assistance of a ground crew. Montage of Fair exhibits at night, all splendidly lit. Cut to fireworks display over Lake Michigan (nice explosions, very ornate). Cut to day shot: MS of a man wearing suit and hat throwing a switch; across the way there is a tall steel skeletal structure; an explosion, then MS's and tight LS's of the steel mass crashing to the ground (intentional or not?); cut to many shots of men walking around the fallen structure, a mess of crushed girders.
Request Clip Screener
Request a digital copy of this clip to screen.
Add Clip to Submission Batch