Reel
The Porter Wagoner Show No. 477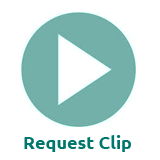 488888_1_1
Yes
Nashville, Tennessee
Year Shot:
Video:
Timecode:
Tape Master:
Original Film:
HD:
Porter Wagoner "What Ain't To Be Just Might Happen" Dolly Parton "Wash Day Blues" ? "Orange Blossom Special" (Instrumental) Porter Wagoner/Dolly Parton "If Teardrops Were Pennies" (Duet) Sandy ? "Satin Sheets" (01.12.4) Speck Rhodes "Hound Dog" Dolly Parton "How Great Thou Art" (gospel) Porter Wagoner "Katy Did"
Request Clip Screener
Request a digital copy of this clip to screen.
Add Clip to Submission Batch