Reel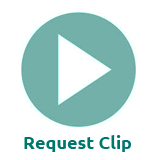 Year Shot:
Video:
Timecode:
Tape Master:
Original Film:
HD:
"THE SELLOUT" (1951) Starring WALTER PIDGEON, JOHN HODIAK, AUDREY TOTTER, PAULA RAYMOND, CAMERON MITCHELL. "A big deal in suspenseful entertainment". A cheap B-movie noir with all requisites (pretty blonds, hot guns, double crosses, and good mannered fellas at the wrong places at the wrong times). "SMOKE SIGNALS" Starring DANA ANDREWS and PIPER LAURIE. A cheap Western adventure/drama set near the Colorado River, 1870; standard Cowboys vs Indians fare; about the first attempt to raft the rapids; proudly features terrible rear projection screen and a funny shot of a dummy falling from the top of a cliff; the dialogue is even worse. "THUNDER BAY" Starring JAMES STEWART, JOANNE DRU, GILBERT ROLAND and DAN DURYEA. A contemporary (sort of) drama set in the Lousiana Delta, about man's first attempts to drill oil there; lots of fighting, loving, storms and so on, some actually taking place on an oil rig.
Request Clip Screener
Request a digital copy of this clip to screen.
Add Clip to Submission Batch