Reel
Year Shot:
Video:
Timecode:
Tape Master:
Original Film:
HD:
Master 1793 - Tape 2 A visual history of the year 1969, narrated by Martin Agronsky. Richard Nixon is inaugurated as President of the United States and courts the world in an amazing & unprecedented display of foreign policy extension; the continuing war in Vietnam further tears asunder the American public; anti-war protesters take to the streets in massive demonstrations for a moratorium in Vietnam; Nixon slims the troops in Vietnam; the My Lai massacre comes to light; worldwide demonstrations against the Vietnam war; LAPD raids Black Panther office... behold 1969!
Year Shot:
Video:
Timecode:
Tape Master:
Original Film:
HD:
SMPTE countdown leader (with 2 pop) from Picture Start 8. Opening montage: TLS U.S. President RICHARD M. NIXON (Richard Nixon) being applauded at Inauguration; MS President Nixon meeting U.S. Army troops; MS Apollo 11 astronauts walking to elevator tower in space suits; TLS Apollo XI rocket on gantry; satellite feed shot of Apollo 11 astronaut walking on moon; MS French President CHARLES DE GAULLE wearing military uniform, saluting; quick shots of U.S. Army Capt. Ernest Medina, Governor of New York John Lindsay, Senator Edward Kennedy (Ted Kennedy), starving Biafran child, & Vietnam protesters, some clashing with police.
Year Shot:
Video:
Timecode:
Tape Master:
Original Film:
HD:
TLS/MS Chief Justice EARL WARREN administering Oath of Office to RICHARD M. NIXON (Richard Nixon, Dick Nixon), with the likes of PAT NIXON, LYNDON BAINES JOHNSON (LBJ, Lyndon Johnson), HUBERT H. HUMPHREY, SPIRO T. AGNEW watching on, January 20, 1969: "And will to the best of my ability preserve, protect & defend the Constitution of the United States, so help me God." Panning TLS Nixon cabinet & congressional meeting-- identified are Attorney General JOHN MITCHELL (far left), Vice-President Spiro Agnew (center left), Secretary of Housing & Urban Development GEORGE ROMNEY (on Agnew's left), GERALD FORD (seated to the left of President Nixon), and Chief of Staff H.R. HALDEMAN (far right); MS President Nixon smiling at meeting; MS Attny Gen John Mitchell. TLS/MSs President Nixon meeting w/ President of France CHARLES DE GAULLE in Paris, Feb 1969. Panning MS President Nixon entering room, shaking hands with QUEEN ELIZABETH II & PRINCE PHILIP; sideview MS Queen Elizabeth II smiling, nodding head. MS President Nixon sitting & chatting w/ British Prime Minister HAROLD WILSON (Mr. Wilson smokes pipe).
Year Shot:
Video:
Timecode:
Tape Master:
Original Film:
HD:
The War in Vietnam. Anti-war protesters: MS young African-American man sitting Indian-style, absently plucking small guitar; MS demonstrators pumping fists as they walk up steps of federal building; MS young white woman frowning, sitting Indian-style, holding small American flag; MS plainclothes police trying to stuff resisting pro-Vietnam demonstrator carrying "Fight Communism & Students' Red Anarchy" sign into car; MS anti-war demonstrators & signs; MS "End the War" banner; MS young white man & woman swaying, flashing peace symbol; MS young white woman seemingly naked behind "Bring the Troops Home Now" placard; panning MS crowd, woman holding "Stop the War" sign; CU peace sign (two fingers) being held aloft by white man. MS U.S. President RICHARD M. NIXON (Richard Nixon, Dick Nixon) announcing partial troop withdrawal, June 1969: "After careful consideration w/ my senior civilian & military advisors & in full consultation w/ the gov't of Vietnam, I have decided to reduce the authorized troop ceiling in Vietnam to 484,000 by December 15th." TLS U.S. Army soldiers alighting transport plane, returning home to the United States after service in Vietnam. H/a TLSs U.S. Army soldiers in combat gear marching in tight formation on parade through city streets, group of well-dressed young white women trailing behind them, one trying to place a flower into the belt of a GI; MS pro-war youth carrying "Victory in Vietnam" placards; TLS crowd smiling, cheering, "Bring the Troops Home Now" banner in BG; MS white female beauty queen placing floral lei around the neck of a solemn African-American soldier standing at attention; MS young white woman placing item in lapel of white male soldier standing at attention. Rear view MSs U.S. soldier walking into & through thick brush in Vietnam; TLSs U.S. soldiers patrolling through bombed-out jungle, passing bomb crater in which a dead body rests; TLS soldier talking on field telephone; MS soldier removing thatch covering from enemy tunnel; MS tunnel entrance; TLS/MSs American-equipped South Vietnamese Army soldiers (ARVN) patrolling through jungle stream; MS ARVN pilot getting into single-engine civvie plane.
Year Shot:
Video:
Timecode:
Tape Master:
Original Film:
HD:
Panning LS Air Force One taxiing in Manila, Philippines, July 1969; TLS Filipino welcome wagon, banners hanging from airport balcony; LS U.S. President RICHARD M. NIXON (Richard Nixon, Dick Nixon) stepping from AF1 w/ PAT NIXON, waving; TLS crowd standing on arch w/ U.S. & Filipino flags; MS President Nixon shaking hands, walking through crowd on tarmac; MS Dick & Pat Nixon chatting with Philippines President FERDINAND MARCOS & wife IMELDA MARCOS. MSs President Nixon greeting, meeting, shaking hands w/ U.S. Army soldiers in South Vietnam. MS President Nixon walking with President of Communist Romania NICOLAE CEAUSESCU during state visit, Aug 1969; traveling shot Nixon motorcade & police escort; MS Rumanian women wearing babushka smiling; MS Dick Nixon dancing w/ locals in folk costume; panning MS crowd of Romanians; MS Nixon arm in arm w/ Nicolae Ceausescu on podium, both smiling & waving.
Year Shot:
Video:
Timecode:
Tape Master:
Original Film:
HD:
MS sign: "Vietnam Moratorium Oct 15: No Business As Usual." MSs anti-war white youth working in office. MS U.S. President RICHARD M. NIXON (Richard Nixon, Dick Nixon) on anti-war demonstrations at press conference in White House: "... opposition to the war on Vietnam on the campuses & also in the nation. As far as this kind of activity is concerned, we expect it. However, under no circumstances will I be affected whatever by it." High angle LS/TLSs large anti-war, pro-moratorium in Vietnam demonstrations. Panning TLS crowd marching at night in Washington DC; MS activist CORETTA SCOTT KING marching w/ candle. LS/TLSs marchers in New York City descending upon St. Patrick's Cathedral. MS President Nixon delivering (reading) speech from WH: "... that our allies would lose confidence. Far more dangerous, we lose confidence in ourselves. The immediate reaction would be a sense of relief-- our men were coming home. But as we saw the consequences of what we had done, evitable remorse would scar our spirit as a people." MSs President Nixon reviewing massive pile of mail on desk in Oval Office, Chief of Staff H.R. HALDEMAN watching on in BG. TLS Vietnam moratorium in Washington DC in Nov 1969, crowd carrying effigy coffin, U.S. Capitol Building in BG; MS activist DICK GREGORY speaking from podium; TLS anti-war demonstrators holding hands, marching, Capitol Dome in BG; MS effigy casket being carried, man in lead bearing strong resemblance to Dr. Benjamin Spock; MS Sen. GEORGE MCGOVERN (D-SD) speaking from podium; LSs massive crowd, many carrying flags, banners & signs; CU Sen. EUGENE MCCARTHY (D-MN) speaking to crowd. TLS/MSs Yippies (Youth International Party, young radicals) marching w/ banners & North Vietnamese flags, night; TLSs DC police in riot gear dispersing crowd via tear gas.
Year Shot:
Video:
Timecode:
Tape Master:
Original Film:
HD:
The My Lai Massacre. Aerial of remote village in Vietnam; LS/TLS grass thatch huts in village; MS Vietnamese boy walking through village, passing free-roaming chicken; MS elderly Vietnamese man with long, scraggly white goatee. MS Commander of Company Charlie, 11th Brigade, U.S. Army Capt. ERNEST MEDINA (Ernest L. Medina) speaking at press conference. Panning MS U.S. Army Lt. WILLIAM CALLEY (William A. Calley) walking past reporters.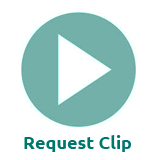 Year Shot:
Video:
Timecode:
Tape Master:
Original Film:
HD:
DO NOT SELL: Photos of Mylai massacre as published in book.
Year Shot:
Video:
Timecode:
Tape Master:
Original Film:
HD:
MS red communist flag being waved in Paris, France, during student demonstration against the war in Vietnam; TLS/MSs tame but large crowd in streets, some carrying flags of North Vietnam; panning TLS students marching with flag of Cuba. MSs lively anti-war protesters (curiously mostly adults) demonstrating in streets, carrying placards & banners, initiating a general strike. MSs student demonstrators in streets of Tokyo, Japan, police in riot gear making arrests, rather peacefully halting the protest. TLS/MSs anti-war demonstrators marching toward Fort Dix, New Jersey, with banners & placards & chants & pumped fists, only to be turned away by tear gas. MS scraggly longhairs, one of whom carries flag of North Vietnam, marching outside building at M.I.T.; MS people being pushed around. MS police in riot gear marching in tight formation toward camera, billy clubs in hand in Chicago; MSs cops roughing up demonstrators, making arrest, shoving youth into paddy wagons with typical Chi-town bullishness. TLS/MSs state police & National Guard quelling student protest & seizure of land ("People's Park") in Berkeley, California. TLS/MSs male African-American students (black radicals) at Cornell University marching through campus, some carrying shotgun firearms after seizure of Student Union to protest racial discrimination by university officials, April 1969. LSs empty streets during early morning Los Angeles Police raid of a Black Panther Party stronghold just days after the notorious melee in Chicago that killed Fred Hampton & Mark Clarke(audio of wild shootout) Dec 1969; TLS heavily-armed LAPD officers standing outside building, hauling one shirtless black man away in handcuffs; MS bloody & visibly angry young black woman under arrest; TLS two officers outside BPP building, one directing traffic & the other using walkie talkie; MS detective with bloody young black man under arrest; MS shirtless black man under arrest, two L.A. plainclothes interviewing him. File under COINTELPRO.
Request Clip Screener
Request a digital copy of this clip to screen.
Add Clip to Submission Batch