Reel
State Line Guarded In Strike War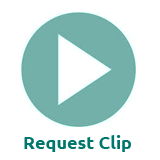 344127_1_1
No
Rossville, GA
Year Shot:
Video:
Timecode:
Tape Master:
Original Film:
HD:
Shaky light in contrast and imagery Clashes between troops and workers follow a walk-out at a hosiery joll. Faces are made and bricks tossed across the state line from Tennessee.
Request Clip Screener
Request a digital copy of this clip to screen.
Add Clip to Submission Batch