Reel
Forward Pass Wins For Greek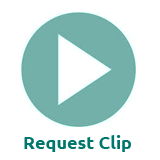 344138_1_1
No
CHICAGO, IL
Year Shot:
Video:
Timecode:
Tape Master:
Original Film:
HD:
Rolling light in contrast and imagery These guys are going at it in the wrestling ring. The Greek wins! "Beeg Jeem" Throws Another Champion Londos scores a technical fall in his heavyweight wrestling bout with Everett Marshall when the challenger misses his aim and hurls himself from the ring.
Request Clip Screener
Request a digital copy of this clip to screen.
Add Clip to Submission Batch