Reel
Anniversary: Italy Marks Sixth Year As Republic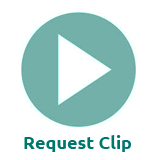 351977_1_1
Yes
Rome, Italy
Year Shot:
Video:
Timecode:
Tape Master:
Original Film:
HD:
Anniversary: Italy Marks Sixth Year As Republic More than 20,000 troops, joined by tanks and low-flying planes, present a stirring spectacle as Italy stages the greatest military parade since World War II, to mark the sixth anniversary of the republic. The famed Bersaglieri are in the line of march. The President and Prime Minister (Luigi Einaudi and Alcide De Gasperi) are watching. Military planes fly overhead to show their might. Tanks in parade.
Request Clip Screener
Request a digital copy of this clip to screen.
Add Clip to Submission Batch