Reel
News in Brief, Oregon, Portland Rose Parade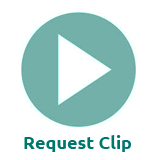 351998_1_1
Yes
PORTLAND, OREGON
Year Shot:
Video:
Timecode:
Tape Master:
Original Film:
HD:
News in Brief, Oregon, Portland Rose Parade The 44th annual rose festival is climaxed with a spectacular float parade of gala floats festooned with millions of blossoms. Childhood theme is exemplified by winning circus-train float.
Request Clip Screener
Request a digital copy of this clip to screen.
Add Clip to Submission Batch