Reel
News in Brief: Tribute To Will Rogers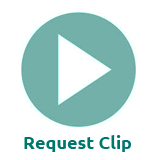 352008_1_1
Yes
Saranac, New York
Year Shot:
Video:
Timecode:
Tape Master:
Original Film:
HD:
News in Brief: Tribute To Will Rogers On the twenty-fifth anniversary of the Will Rogers Memorial Hospital, founded to treat and combat turberculosis, the Variety Clubs of America unveil a statue of the great humorist. Scientists, research. Scientist looks through microscope. Statue of Will Rogers.
Request Clip Screener
Request a digital copy of this clip to screen.
Add Clip to Submission Batch