Reel
Miss Universe: Finnish Blonde Wins World Beauty Crown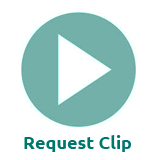 352019_1_1
Yes
LONG BEACH, CALIFORNIA
Year Shot:
Video:
Timecode:
Tape Master:
Original Film:
HD:
Miss Universe: Finnish Blonde Wins World Beauty Crown The most beautiful girls in the world...Eighteen year old Armi Kuusela, of Finland, chosen from lovelies of thirty nations. Presented with a jeweled crown once worn by an empress, Miss Universe is the winner of a starring film contract, among other honors. Actress Piper Laurie is present as a hostess or something. Judges. Women parade in swimsuit competition. Men clapping in audience. Winner and finalists pose.
Request Clip Screener
Request a digital copy of this clip to screen.
Add Clip to Submission Batch