Reel
30 Japanese Beauties Greet Americans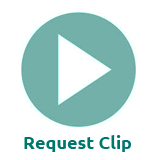 Year Shot:
Video:
Timecode:
Tape Master:
Original Film:
HD:
Dull, faded in imagery and contrast - RS line A novel greeting for Korea bound replacements. As troopships docks, G.I.'S see 30 Japanese beauties, in traditional colorful kimonos, dancing on the dockside. Girls in traditional kimonos waving small American flags. Soldiers in uniform, watching from deck of ship. Soldiers exiting ship with their bags (totes) on their shoulders. MS - American docked transport ship and dancing Japanese ladies wearing kimonos and sailors standing at the ships railing CUS - Of American sailors at deck site taking in the sights MCUS - Japanese ladies, dancing and waving American flags MS - American sailors going down the gang plank with their duffel bags and a smile
Request Clip Screener
Request a digital copy of this clip to screen.
Add Clip to Submission Batch