Reel
Ingenious G.i.'s Improvise Hot Showers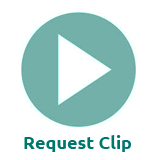 Year Shot:
Video:
Timecode:
Tape Master:
Original Film:
HD:
Dull, faded in imagery and contrast Ingenious G.I.'S improvise hot showers at the front, defying mud, cold, and the enemy to make life a little brighter. Sign reads: Macon Springs -The Home of Clean Jim And Bathless Brooks. Soldier places pump in stream, the water is pumped, heated and sent to the showers. G.I. lathering up in the shower, looks at camera and smiles CUS - A young soldier standing in a shower stall waiting for his clean water to come his way CUS - Signs reading, "Macon Springs" OHMS - A GI setting up a pipe to hook up to the Jeep so it could pump water to the shower stall CUS - The young soldier taking his daily shower with soap and water "If they had a prize for Rube Goldberg contest I am sure these guys would win, hands down".
Request Clip Screener
Request a digital copy of this clip to screen.
Add Clip to Submission Batch