Reel
Sports: Rip-Snorting Rodeo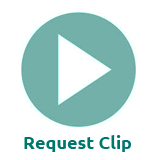 352116_1_1
Yes
CALIFORNIA
Year Shot:
Video:
Timecode:
Tape Master:
Original Film:
HD:
Dull, faded in imagery and contrast The eighth annual sheriff's rodeo in Los Angeles see 3 hours of thrill-packed rip snorting' action, as the nation's top cowpunchers and riders tackle rough, tough Brahma steers and broncos. WS - Crowded stadium with throngs of people and in the center of the ring, the cowboys and Indians are getting set to put on a thrilling rodeo LS Camera drops back so you can see the mass of people gathered together to enjoy the festivities MCUS - Cowboys trying to ride the bucking horses and the bucking Brahma bulls, ouch!
Request Clip Screener
Request a digital copy of this clip to screen.
Add Clip to Submission Batch