Reel
Allied Fleets Maneuvers In Baltic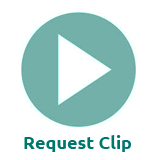 352155_1_1
Yes
Baltic Sea
Year Shot:
Video:
Timecode:
Tape Master:
Original Film:
HD:
A little out of focus, dull in imagery and contrast 'Operation Mainbrace' assembles the greatest NATO armada yet to hold maneuvers. The allied show of sea-might maneuvers in the North Sea and Baltic water - within range of Russia. Fleets of eight nations take part. LS - Battleships docked in Scottish waters. CUS Two sailors o\walking towards the camera on shore leave. CUS Two American sailors on street, leaning on light pole. MCUS USS Wisconsin. CUS Admiral Stump and British Admiral Bates. MCUS Sailing instructions are flashed from ship to ship. MCUS USS Carrier Franklin Roosevelt. MCUS - Britain s biggest ship the Van Guard. MLS Four naval brass walking together on the deck of a ship. MOHS Cannons on a battleship. Aerial Shot Ships making their way through the sea.
Request Clip Screener
Request a digital copy of this clip to screen.
Add Clip to Submission Batch