Reel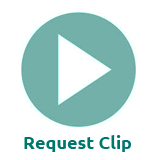 354583_1_1
Yes
Rome, Italy
Year Shot:
Video:
Timecode:
Tape Master:
Original Film:
HD:
Fashion Parade. Buyers from America preview Italy's latest contributions to haute couture, a full line of new outfits for the spring and summer seasons featuring ideas and workmanship that will be reflected in tomorrow's trends. On a runway, a model holds open her jacket, flashing the audience with - what is it? - perhaps a swimsuit (?) with brassiere-like top and shorts on bottom, geometric pattern - almost like Op Art style, ahead of its time. Not on runway but just posing for camera are two young ladies wearing day dresses (I think) with fitted waist and flared skirt that falls about mid-calf; they also wear hats and short gloves. Next, two more models: one wears a long dark skirt and matching jacket/blazer, the other wears a sassy polka-dot dress with short sleeves. Then, evening gowns: one is a glittering, tightly fitted, sleeveless gown worn with a fur stole; the other is also fitted and glittering, with straps and a train of sorts - what looks like crinoline is hanging from the back of the dress, sweeping the ground. Both of these models have a feather or something on their heads. Another elegant evening gown - fitted sleeveless bodice with a skirt made of cascading ruffles or bows, worn with elbow-length gloves.
Request Clip Screener
Request a digital copy of this clip to screen.
Add Clip to Submission Batch