Reel
News in Brief: Italy Excavations.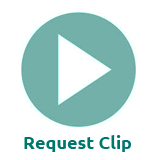 Year Shot:
Video:
Timecode:
Tape Master:
Original Film:
HD:
Image quality is not the greatest, has RGB colors in spots though the footage is B&W. News in Brief: Italy Excavations. "First films of a recently discovered ultra-swank hideaway for the social set of Julius Caesar's Rome. Complete with 200 ft. heated swimming pool, it was buried by volcanic eruption." A young woman tours the ruins and artifacts, which include the bathing establishment (bath house), columns, fresco.
Request Clip Screener
Request a digital copy of this clip to screen.
Add Clip to Submission Batch