Reel
News in Brief: Nixon In Africa.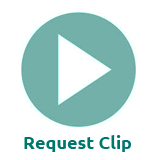 Year Shot:
Video:
Timecode:
Tape Master:
Original Film:
HD:
News in Brief: Nixon In Africa. Vice President and Mrs. Richard Nixon visit Rabat, Morocco, beginning a 22 day, 18,000 mile good-will tour of Africa. Motorcade; Richard Nixon and another man (probably a Moroccan leader?) wave from an open convertible as it drives past crowds. Another man (the sultan?) rides in a horse-drawn carriage. Mrs. Patricia (Pat) Nixon holds, poses with a toddler, the Sultan's daughter. Nixon and the Sultan (King Mohammed V?) sit and talk with one another, men gathered around the room watching.
Request Clip Screener
Request a digital copy of this clip to screen.
Add Clip to Submission Batch