Reel
Egyptians Open New Gaza Crisis.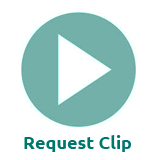 Year Shot:
Video:
Timecode:
Tape Master:
Original Film:
HD:
Egyptians Open New Gaza Crisis. "Israel once again mans her border defenses as Fedayeen terror raids resume from Gaza following withdrawal of Israeli forces in compliance with a U.N. mandate. Meanwhile Egypt's appointment of a 'civil governor' for Gaza opens a new crisis, rousing fears that the fragile peace in Mid-east may once again crumble." A group of men examine a dead body lying in a field. Israelis put up barbed wire fences. Rifles are distributed to men and one woman (VO alludes to them as farmers). Soldier climbs up to a watchtower. View of settlement.
Request Clip Screener
Request a digital copy of this clip to screen.
Add Clip to Submission Batch