Reel
Spring Fever Hits the Hats.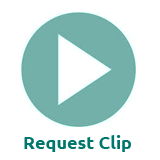 354760_1_1
Yes
Vancouver, British Columbia, Canada
Year Shot:
Video:
Timecode:
Tape Master:
Original Film:
HD:
Same as Catalog # 515294. Spring Fever Hits the Hats. Hats fashions inspired by spring -and showing a touch of spring fever- are shown in Vancouver. The group includes the biggest hat in the world, closely rivaled in giddiness and gaiety by all the others. Asian women (indoors) model huge, elaborate, ostentatious hats. One woman wears a hat that makes her look like she has two heads, one on top of the other. Bizarre, ridiculous. One hat has a "chicken" that flaps its wings when the wearer pulls strings. One hat has a top part that spins in circles. Several have a chicken theme, leading the narrator to comment, "Cute chick, too."
Request Clip Screener
Request a digital copy of this clip to screen.
Add Clip to Submission Batch