Reel
News in Brief: Mayflower II.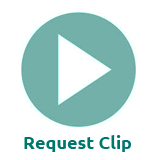 354771_1_1
Yes
Plymouth, England, UK
Year Shot:
Video:
Timecode:
false
00:01:24 - 00:02:09
Tape Master:
Original Film:
HD:
Jumpy, a bit blurry. News in Brief: Mayflower II. 'Mayflower II' turns her prow towards a new and vastly different world than found by the pilgrims who sailed aboard the first Mayflower 337 years ago. Various shots the new Mayflower ship being towed to sea, unfurling sails, crew seen on board.
Request Clip Screener
Request a digital copy of this clip to screen.
Add Clip to Submission Batch