Reel
SPORTS: Motorbike Hill-climb.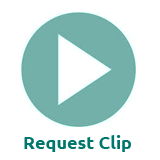 Year Shot:
Video:
Timecode:
Tape Master:
Original Film:
HD:
SPORTS: Motorbike Hill-climb. The mechanized bronco-busters battle the law of gravity on a new, near-vertical course outside Lewiston, Idaho. 35 daredevils tackle the hill, but it's still mountain-goat country. Bloopers and spills are par for the course at these motorcycle hill-climb events; one bike even catches on fire. Men try to catch the motorbikes as they tumble downhill. No one is shown successfully reaching the top.
Request Clip Screener
Request a digital copy of this clip to screen.
Add Clip to Submission Batch