Reel
SPORTS: Golden Anniversary Rodeo.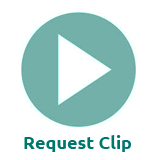 354822_1_1
Yes
Los Banos, California
Year Shot:
Video:
Timecode:
false
00:26:03 - 00:27:10
Tape Master:
Original Film:
HD:
SPORTS: Golden Anniversary Rodeo. In Los Banos, CA, preceded by a colorful float parade put on by the city's youngsters, the 50th anniversary rodeo provides action and suspense right from the start. A gala show with a smash ending! Children walk in parade, ride on floats (including Boy Scouts or Cub Scouts, it seems). Shot of white spectators along parade route (?) applauding. Various shots of men getting bucked off in rodeo.
Request Clip Screener
Request a digital copy of this clip to screen.
Add Clip to Submission Batch