Reel
MIRACLE RESCUE: 24 Hours in Well, Boy, 7, Is Alive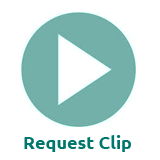 354830_1_1
Yes
Manorville, New York
Year Shot:
Video:
Timecode:
Tape Master:
Original Film:
HD:
MIRACLE RESCUE: 24 Hours in Well, Boy, 7, Is Alive A desperate race with death by volunteer workers ends in amazing and heart-warming triumph as 7 year old Benny Hooper is reached at the bottom of a 21-foot well. Police officers and other people surround the well, which has lumber and ladders around it as part of the rescue effort. Men sit around, one wears "Eastport FD" jacket (fire department). Oxygen tanks. Various shots men moving materials, peering down into hole. Anguished-looking woman. Boy on stretcher is loaded into ambulance, neighbors applaud as it pulls away. Hero Sam Woodson, an African American man, poses for the camera wrapped in a blanket; he reached the trapped boy. Sign, "Bayview Hospital." Boy lies in hospital bed behind plastic sheeting, perhaps in an oxygen tent?
Request Clip Screener
Request a digital copy of this clip to screen.
Add Clip to Submission Batch