Reel
GRADUATION: 'June Week' For Cadets, Middies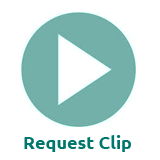 354870_1_1
Yes
West Point, NY and Annapolis, MD
Year Shot:
Video:
Timecode:
Tape Master:
Original Film:
HD:
Image quality is not the best. GRADUATION: 'June Week' For Cadets, Middies Graduation time at West Point and Annapolis. At both service academies, traditional dress parades in salute of the graduating classes are marked by brilliant precision. June Week observances culminate with commencement exercises, and an exultant 'hats off'. Cadets march in dress uniforms. John Vickers at top of class. Football star Bob Someone (?) graduates. Last in class graduates. The men toss their hats in the air. Dress parade of midshipmen. Naval grads toss their caps.
Request Clip Screener
Request a digital copy of this clip to screen.
Add Clip to Submission Batch