Reel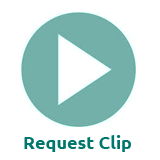 354885_1_1
Yes
California
Year Shot:
Video:
Timecode:
Tape Master:
Original Film:
HD:
SPORTS: Livermore Rodeo. One of the west's most historic rodeos - first held over a century ago in the historic California town - maintains its wild and woolly aspects, with a rough and tumble time for hapless riders. Men get thrown; one just lies motionless afterward.
Request Clip Screener
Request a digital copy of this clip to screen.
Add Clip to Submission Batch