Reel
Prince Faissal Of Saudi Arabia Visits NY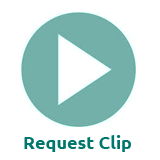 354926_1_1
Yes
New York, New York
Year Shot:
Video:
Timecode:
Tape Master:
Original Film:
HD:
Prince Faisal of Saudi Arabia, heir to King Saud's throne, arrives in New York, with a royal retinue, for medical consultations about his ulcer. A complaint that limits his breakfast to caviar. Establishing shot - Prince Faisal of Saudi Arabia sitting in a doctor's office. MCUS - Prince Faisal leaving the doctor's office, with two body guards and his frinds walking behind him.
Request Clip Screener
Request a digital copy of this clip to screen.
Add Clip to Submission Batch