Reel
Opening Of The Diamond Exposition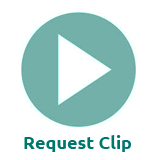 354932_1_1
Yes
Holland, Amsterdam
Year Shot:
Video:
Timecode:
false
00:17:27 - 00:18:00
Tape Master:
Original Film:
HD:
8 Million dollars worth of diamonds is displayed in Amsterdam, ranging from raw stones to the notorious Hope diamond. Literally a sparkling occasion. Establishing shot - Men and Women that are connected to the diamond industry looking the diamonds over. MS to CUS - A little statue of the Madonna holding a large diamond. MCUS - Diamonds in cases spelling out United Nations and the United Nations logo done up in diamonds. CUS - Hope Diamond. CUS - Several hundred diamonds laying on a table. MCUS - Shadow of a security guard.
Request Clip Screener
Request a digital copy of this clip to screen.
Add Clip to Submission Batch