Reel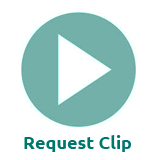 354973_1_1
Yes
London, England
Year Shot:
Video:
Timecode:
false
00:52:16 - 00:53:18
Tape Master:
Original Film:
HD:
In London, four men in one race run the mile in less than four minutes. England's Derek Ibbotson sets a new record, with three others trailing and also breaking the four minute barrier! Establishing shot - The men are at the starting line in track & field at White City Stadium in London, England. MS - The starting gun sounds off and they start running. MS - Sports enthusiasts sitting in the stands cheering on the runners. MS - In the last lap Derek Ibbotson takes off and takes the lead. MS - NO #71 Derek Ibbotson crosses the finish line breaking a time record. MCUS - Cheering crowd. MCUS - Derek Ibbotson.
Request Clip Screener
Request a digital copy of this clip to screen.
Add Clip to Submission Batch