Reel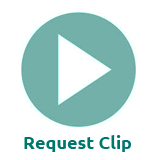 Year Shot:
Video:
Timecode:
false
00:17:09 - 00:17:43
Tape Master:
Original Film:
HD:
All Holland is on the march, in a traditional 4-day marathon that was just an event has turned into a National Holiday. Joined by Israelis, west German troops, and a British military band! Establishing shot - A group walking a carrying a German flag. OHS - British marching military band. MCUS - A troop of Israelis women solders walking and holding a small flag. MS - A contingent of West German soldiers. MCUS - People who have sore feet getting attended to. CUS - The walk-a-thon is celebrated with a dance at night.
Request Clip Screener
Request a digital copy of this clip to screen.
Add Clip to Submission Batch