Reel
Religious Rites Honoring Holy Martyrs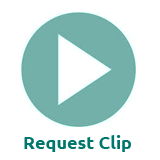 Year Shot:
Video:
Timecode:
Tape Master:
Original Film:
HD:
In India, Moslems observe the day of Muharrum, commemorating martyrs of early holy wars. Ritual ends on note of fanaticism and flagellation. Thousands of Moslems gather and a parade of Elephants make their way through the crowd. MS Carrying of model temples and shrines through the streets. CUS - Young men with tree branches with leaves and an orgy of fulgurations where their backs become bloody.
Request Clip Screener
Request a digital copy of this clip to screen.
Add Clip to Submission Batch