Reel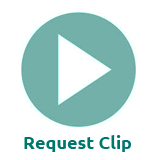 355036_1_1
Yes
Aegean Island of Tios
Year Shot:
Video:
Timecode:
false
00:41:57 - 00:42:37
Tape Master:
Original Film:
HD:
Every year at this time Pilgrims by the thousands come to the Aegean Island of Tinos where the Orthodox Cathedral holds the Icon of the Holy Virgin Mary. It is said to have miraculous powers of curing. The Icon left the island for the first time in memory. Off shore lays a liner with Pilgrims aboard prevented from landing by rough sea. Establishing shot - People sit on the ground out-side the Greek Orthodox Cathedral waiting to see the Icon of the 'Holy Virgin Mary' and pray. CUS - People going up the stairs to the cathedral. CUS - A procession of believer, a man Greek Orthodox Priest holds the Icon in his arms. MLS - Off shore lays a passenger ocean liner with Pilgrims aboard. CUS - The Greek Orthodox Priest brings the Icon to the Pilgrims aboard the ship. CUS - Mr. and Mrs. John Roosevelt, she's holding a bouquet of flowers in respect for the Icon. CUS - The religious believers queue up to see and kiss the Icon.
Request Clip Screener
Request a digital copy of this clip to screen.
Add Clip to Submission Batch