Reel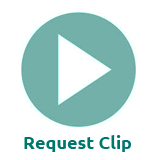 355045_1_1
Yes
Portland, Oregon
Year Shot:
Video:
Timecode:
false
00:50:29 - 00:51:25
Tape Master:
Original Film:
HD:
Near Portland, Oregon, scenic Lake Oswego is the setting for a preview of a sparkling 'Champagne collection' of swim styles for '58. Establishing shot: Model wearing sun glasses and a one piece bathing suit, maybe peach. CUS - This bathing suit this model is wearing is white and almost looks like a very short dress. MCUSOH - This model is laying tummy down on a surf board in a one piece bathing suit, maybe blue.\ MCUS - These two models are wearing lacy bathing suits one is black and one is pink. MCUS - This model has a removable hood and a one piece bathing suit, black on top and hounds tooth on the bottom. MS - Model is wearing a one peace that ties around the neck when she unties it and takes the straps and ties them in the back it becomes a strapless one piece bathing suit. CUS - Three bathing beauties sitting on the back of a speed boat, they have matching swimming caps to match.
Request Clip Screener
Request a digital copy of this clip to screen.
Add Clip to Submission Batch