Reel
King Saud Visits West Germany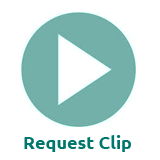 355094_1_1
Yes
Stuttgart, Germany
Year Shot:
Video:
Timecode:
Tape Master:
Original Film:
HD:
Poor image quality. King Saud of Saudi Arabia visits West Germany en-route to a spa in the Black Forrest. Leaving state and the near east crisis behind, in an effort to cope with personal troubles - rheumatism. A Royal retinue of 43 accompany him including several of his many sons. Being a monarch King Saud can never wholly abandoned state affairs. He put West Germany on notice, if Bonn offers diplomatic recognition to Israel, he will pack up his royal tent and go, rheumatism and all. Establishing shot - King Saud disembarking from his plane. MS - Dignitaries meet him at the plane. CUS - Two of King Saud's guards. One of the guards has an ammunition belt going across his chest loaded with bullets and a dagger in a jeweled dagger holder on his waist. King Saud walking and holding hands with his two little boys. CUS - King Saud wearing sun-glasses, smiling and waving to the camera.
Request Clip Screener
Request a digital copy of this clip to screen.
Add Clip to Submission Batch