Reel
The Stunning Force Of A Gas Explosion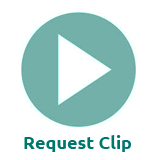 355275_1_1
Yes
Villa Rica, Georgia
Year Shot:
Video:
Timecode:
Tape Master:
Original Film:
HD:
The town of Villa Rica, Georgia is virtually razed by a disastrous gas explosion. 12 Are killed outright by the blast, which hit with A-Bomb impact. Smoldering rubble with rescue workers looking for any survivors. Camera pans - Rescue working with shovels and pick axes. Panning shot - Guardsmen guarding and keeping order in the town of Villa Rica. MS - Men picking up brick by brick, handing it off removing as much as they can in a short period of time. MS - A huge hole where a buildings once stood, now filled by the signature of a aftermath of rubble left by a gas-explosion by the likes of a A-Bomb
Request Clip Screener
Request a digital copy of this clip to screen.
Add Clip to Submission Batch