Reel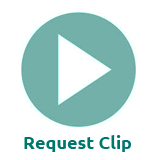 355348_1_1
No
New Delhi, India
Year Shot:
Video:
Timecode:
Tape Master:
Original Film:
HD:
In New Delhi Britain's Prime Minister Harold Macmillan is received by Premier Nehru, and hailed by cheering thousands. It's the first stop on his 30,000 mile commonwealth tour, and the first visit by a British Prime Minister to India. Establishing shot - Prime Minister Harold Macmillan shaking hands with New Delhi's dignitaries and Premier Nehru. MS - Two European women. MS - Prime Minister Macmillan, his wife and Premier Nehru. MS - Citizens of New Delhi lined up to greet Prime Minister Macmillan, a little Indian boy hands Macmillan a small bouquet of flowers, and it is accepted graciously. MS - Leis are hung around Macmillan's neck. MS - Macmillan and Nehru getting in a convertible and is driven away in a motorcade down the streets of India. MS - Throngs of India's people line the streets, Macmillan and Nehru standing up in the back of the car waving to the onlookers.
Request Clip Screener
Request a digital copy of this clip to screen.
Add Clip to Submission Batch