Reel
Navy's Satellite: Vanguard Fails In Second Launching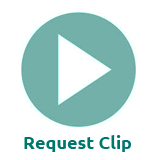 355386_1_1
No
Cape Canaveral, Flordia
Year Shot:
Video:
Timecode:
Tape Master:
Original Film:
HD:
The Navy's Vanguard Rocket breaks up in mid-air in the second attempt to launch a satellite. It's blown up from the ground when failure becomes apparent - another set-back in the navy's effort to match the army's successful launching of the 'explorer.' Establishing shot - The Vanguard Missile on the launching pad. MS - Blast off, lots of smoke. MLS - Vanguard Missile explodes and falls to the earth.
Request Clip Screener
Request a digital copy of this clip to screen.
Add Clip to Submission Batch